NEOexpress provides access to over 1000 fully tested reports covering the entire history of the NEM and Australian gas markets. It has the full capabilities of a desktop application, unlimited installs and great support.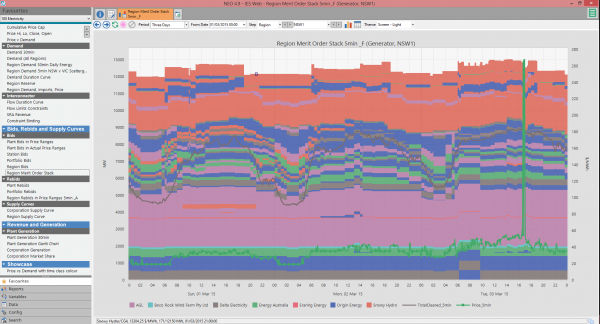 This merit order bid stack offers unparalleled analysis of bids. Its essentially a series of supply curves stacked horizontally plus region generation and prices to allow a simplistic visualisation of marginal players.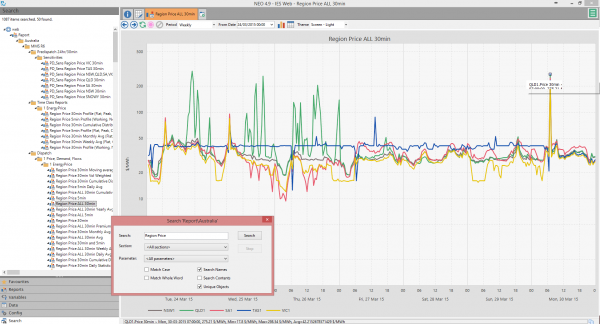 NEOexpress allows you to easily find the report you want using global searches to list all matching reports. You can create your own lists of short cuts which we call "favourites".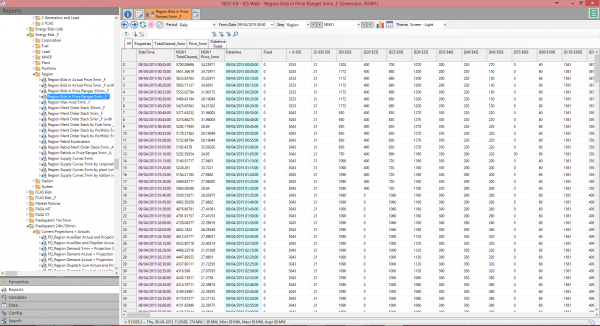 As well as chart view it has a tabular view of the data that also provides two merged views for combining data from different sets and even aligning time series. Tables can also be styled to highlight cells based on value.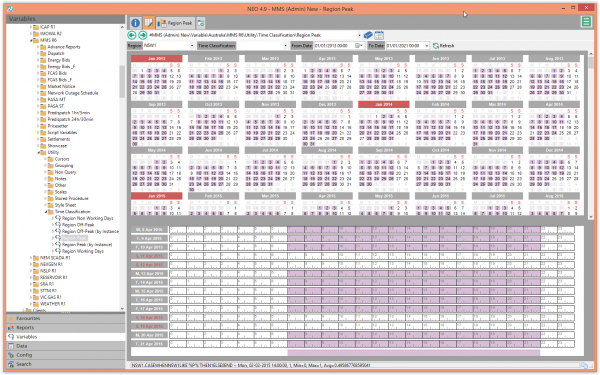 NEOexpress has advanced time classification so it goes beyond peak, off-peak and shoulder to differentiate public holidays based on region. The built-in time classification view allows you to easily analyse these classifications.